Distinguished Lecture by Roberto Risch: "From cooperative affluent to state societies: the social and political dynamics of southern Iberia between 3300-1550 BCE"
Distinguished Lecturer Seminar Series
Datum:

06.02.2020

Uhrzeit:

13:00 - 14:30

Vortragende(r):

Professor Andrea Manica

Associate Professor Department of Prehistory Universitat Autònoma de Barcelona

Ort:

MPI SHH Jena

Raum:

Villa V14

Gastgeber:

Abteilung Archäogenetik

Kontakt:

wolf@shh.mpg.de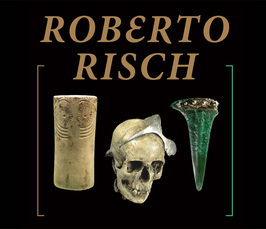 A- or poly-cephalic societies are usually described as being poor in absolute (material) terms, while wealth and opulence are seen as a specific trait of state societies. This dominant civilisational narrative is being challenged by archaeology, as increasing evidence is provided of prehistoric societies with an exceptional demographic and economic development, including a high level of specialisation and coordination, but where no or few signs of political centralisation can be identified. In the lecture I will discuss how research on cooperative affluent societies is challenging our understanding of human history and social theory in general. The Copper Age of the Iberian Peninsula is used to define the main traits of these societies and to understand how they reacted in front of an emerging social inequality and state organisation. Recent insights gained from aDNA are also relevant to this discussion.