Heirloom Microbes Project: Proteomics Workshop
Heirloom Microbes Workshop
Beginn:

07.05.2018 09:30

Ende:

18.05.2018 15:00

Ort:

MPI SHH Jena

Gastgeber:

Heirloom Microbes Project

Kontakt:

trinkler@shh.mpg.de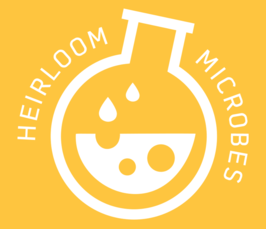 Proteomics Workshop - May 7-18 Participants: Linyuan Fan, Freddi Scheib, Rodrigo Barquera, Susanna Sabin, Karen Giffin, Betsy Nelson Instructors: Dr. Christina Warinner, Zandra Fagernäs, Richard Hagan, Ashley Scott, Shevan Wilkin, Maddy Bleasdale
Proteomics Workshop - final schedule and final list of participants and instructors:
Participants:
Linyuan Fan, Freddi Scheib, Rodrigo Barquera, Susanna Sabin, Karen Giffin, Betsy Nelson
Instructors:
Dr. Christina Warinner, Zandra Fagernäs, Richard Hagan, Ashley Scott, Shevan Wilkin, Maddy Bleasdale
Schedule:
Our workshop opens with a morning session tomorrow, Monday May 7 at 9:30am in the DAG Oval Office. The opening session will consist of:
9:30-10:30 Welcome and introduction lecture, by Dr. Christina Warinner
10:30-11:30 Introduction to proteomics protocols, by Ashley Scott
11:30-11:45 Paleoproteomics applications in ancient Central Asia, by Shevan Wilkin
11:45-12:00 Paleoproteomics applications in ancient East Africa, by Maddy Bleasdale
12:00-1:00 Lunch
On Tuesday May 8 and Wednesday May 9, workshop participants will accompany Zandra Fagernäs to the Ancient Proteomics lab for a demonstration of our protocols.
On Friday, May 11, there will be an all-day data analysis session in the DAG Oval Office, presented by Richard Hagan. A morning coffee break (10:45) and lunch (12:00).
May 14-18 begins part two of the workshop, during which participants will begin protein extraction of their own samples under the supervision of Zandra Fagernäs. The schedule for this week will be finalized on May 11.
Friday May 18, we will have closing session in the DAG Oval Office from 13:00-15:00 to discuss projects, questions, and next steps.