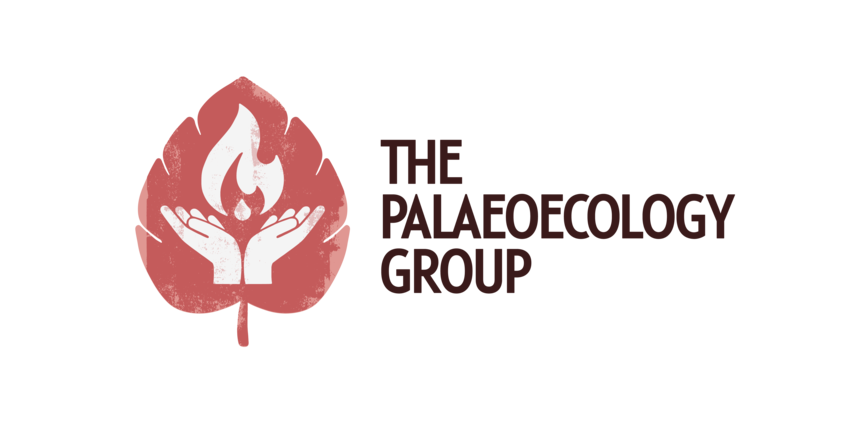 The Palaeoecology Group
The Palaeoecology Group implements an interdisciplinary approach that combines sediment-based archives with archaeological, palaeoclimatological, and botanical datasets to investigate natural and human drivers of environmental change. Research themes include the legacy of human land use on ecosystems, spatio-temporal patterns of natural and human-driven fire activity, and the influence of natural and human disturbance regimes on the biogeographic distribution of plants and animals on islands.
The Palaeoecology Group group analyzes palaeoecological and archaeobotanical proxies from sedimentary archives, including pollen, phytoliths, charcoal and stable isotopes. This group has current field projects in Brazil, Bolivia, Jamaica, Curaçao, and Australia, and upcoming collaborations in Senegal, The Ivory Coast, and the Philippines.
Projects
ISLANDER: Island Sustainability and the Legacy of Anthropogenic & Natural Disturbance on Ecological Resources
Project Members: Yoshi Maezumi and external collaborators.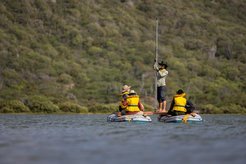 Caribbean island ecosystems face unique social, economic and environmental vulnerabilities induced by anthropogenic climate change, exacerbated by unsustainable resource management. The future resilience of island nations will be determined by sustainable development and adaptive subsistence strategies that can respond to increased frequency of climate extremes. To develop sustainable ecological resource management strategies, accurate forecasting of long-term vegetation response to climate and human-caused disturbance is necessary. To address this issue, the project ISLANDER implements an interdisciplinary approach combining palaeoecology, archaeolozoology, palaeoclimate and forest management in Curaçao.
FIRE: Fire Impacts in Rainforest Ecotones (FIRE)
Project Members: Yoshi Maezumi and external collaborators.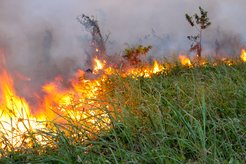 The combined factors of global warming and increased human disturbance in the 21st century are projected to cause an unprecedented increase in fire activity in the Amazon Basin. The increase in recent fire activity is most notable in Amazonian rainforest ecotones (AREs), a naturally occurring vegetation transition zone from fire-averse rainforest to fire-prone savanna vegetation. To date, AREs have largely been neglected in conservation initiatives and the long-term ecological effects of fire in AREs remain poorly understood. The aim of this project is to investigate the role of ancient cultural burning in shaping the Bolivian rainforest-savanna boundary. This research utilizes a state-of-the-art method using Fourier-Transform InfraRed (FTIR) spectroscopy to chemically analyze fossil charcoal to provide a proxy to reconstruct maximum pyrolysis temperatures. This research will be used to evaluate long-term ecological impacts of natural and anthropogenic driven fire regimes.
Jamaica: A Last Island Frontier
Project Members: Yoshi Maezumi and external collaborators.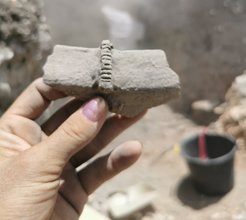 Anthropogenic climate change is leading to longer, more severe fire seasons in the tropics. These effects are more acute in insular environments, such as the Caribbean islands, resulting in increased costs of fire control, management, and fire-related damages. To develop effective fire management strategies, accurate ecological forecasting of long-term vegetation and fire-response to climate and human-caused disturbance is necessary.
This research examines the long-term impacts of natural and anthropogenic disturbance regimes in Jamaica, one of the last frontiers of human settlement.
Jamaica provides an ideal case study to assess natural drivers of fire and the impact of abrupt changes in human disturbance regimes associated with pre-Columbian settlement and later European colonization.
Past Fire Frequency and Intensity Reconstruction
Project Members: Yoshi Maezumi and external collaborators.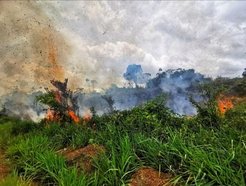 This project brings together a unique team of experts in Indigenous knowledge and practice, fire ecology, palaeoecology and ecological modelling from Australia, the United Kingdom and Germany to understand how fires and fuels have changed over the past 500 years in southeast Australia – a period that spans Aboriginal management through the British Invasion to the present climate change world.