Dr. von Baeyer receives Gerda Henkel Fellowship
Dr. von Baeyer has been awarded a fellowship to continue her ongoing research into human impacts on the environment along the ancient Silk Road. She is also studying the origins of arboriculture and the maintenance of forests in ancient Central Asia.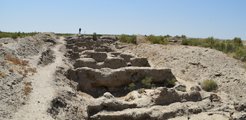 Madelynn von Baeyer of the Department of Archaeology has been awarded a prestigious Gerda Henkel Foundation grant to study the shifting ecology of Central Asia from about 3000 BCE through 1000 CE. Her research focuses on a period when people in this part of the world were deeply tied into flourishing long-distance trade networks.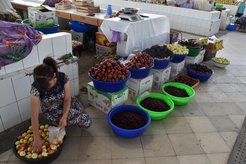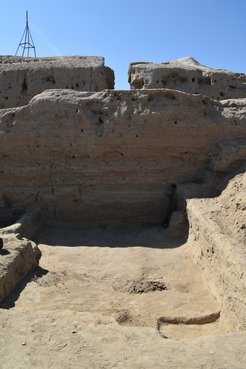 Before the emergence of the Silk Road, the peoples of Central Asia were connected through extensive metallurgical trade. In order to operate these trade networks in the past, people would have used and modified large amounts of ecological resources, especially trees, to create the products for commerce through smelting and metal working. The project "Tracing the Ecology of Eurasia" (TREE) will examine wood charcoal assemblages from multiple sites across Eurasia to document shifting ecological patterns through time and over space to determine how populations in Central Asia managed their arboreal resources during periods of intensive trade.
Dr. von Baeyer is employing a well-established but underutilized methodology in Central Asian archaeology: anthracology, the study of wood charcoal. She will examine the largest assemblage of wood charcoal from Central Asia to date from a variety of temporally and geographically diverse sites, including the Silk Road hub sites of Afrasiab, Bukhara, Paykend, and Panjikent. To see if similar woodland management practices were used throughout the trade network, even when well outside the Central Asian region, Dr. von Baeyer will also examine a Persian Period iron smelting site in Israel for comparison.
This project will add to the understanding of Central Asian social complexity and history, as well as contribute to burgeoning conversations on how humans have been contributing to their own environmental modifications for millennia. As we face increasing societal precarity due to climate change, it is important to understand the myriad ways humans have affected their environments in the past so that we can develop sustainable solutions for the future.