Pan-African Evolution Research Group to Host Monthly Virtual Seminars
The Rainforest Redux virtual seminar series will explore the role of the tropics in the deep human past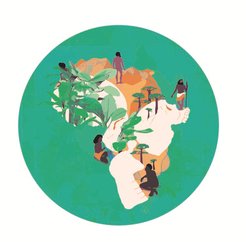 The interdisciplinary seminars will take place once a month from June 24, 2020 until June 23, 2021. Our first speaker will be Dr Ammie Kalan, a primatologist from The Max Planck Institute for Evolutionary Anthropology in Leipzig. Dr Kalan will be talking about chimpanzee diversity across their range.
To subscribe to the talks please email the Pan-Ev group: pan-ev.seminars@shh.mpg.de.
The seminars will be held on Zoom.