Dr. Patrick Roberts Receives Prestigious Heinz Maier-Leibnitz Prize
Dr. Patrick Roberts of the Department of Archaeology at the Max Planck Institute for Human History is one of 10 researchers to receive Germany's most important prize for young researchers in 2021. The DFG and BMBF will award Heinz Maier-Leibnitz Prizes of 2021 at a virtual award ceremony on May 4th.
Since 1977, the Heinz Maier-Leibnitz Prize has been awarded annually to outstanding researchers who are at an early stage of their scientific careers and do not yet hold a formal University Professorship. The prize serves as both recognition and an incentive to continue pursuing their unique scientific interests with determination. Since 1980, it has been named after the nuclear physicist and former DFG President Heinz Maier-Leibnitz, during whose term of office (1974-1979) it was first awarded. The Heinz Maier-Leibnitz Prize is considered the most important prize for the promotion of young scientists in Germany.
This year's Heinz Maier-Leibnitz Prize will be awarded to four women and six men selected in Bonn by a committee appointed by the Deutsche Forschungsgemeinschaft (DFG, German Research Foundation) and the Federal Ministry of Education and Research (BMBF). The committee is chaired by DFG Vice President and mathematician Professor Dr. Marlis Hochbruck. The awards, which include an endowment of 20,000 euros, will be presented on May 4 in a virtual setting due to the coronavirus pandemic. A total of 150 researchers from all disciplines were nominated for this year's award.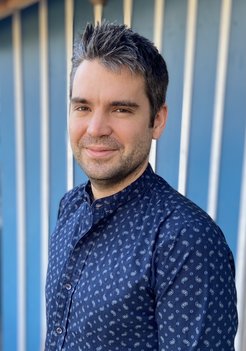 Dr. Patrick Roberts of the Department of Archaeology, Max Planck Institute for the Science of Human History, received the award for his research into prehistoric archaeology. The panel acknowledged his critical role in the development and application of bioarchaeological methods - namely stable isotope analysis – to the archaeological remains of humans and animals to discover things about the past diets and adaptations of our species. The panel also noted that his research focusing on the hitherto little-studied early human-environment relationships in tropical rainforests, particularly important but keenly threatened habitats today, set him apart as one of the leading archaeological scientists in Germany.
Roberts' work demonstrates how archaeological and paleoecological knowledge can contribute to modern conservation goals and policy-making in critical tropical ecosystems, which will host more than half of the world's human population by the year 2050. Roberts received his PhD from Oxford University and, in addition to his W2 Research Group Leader position in Jena, holds academic affiliations at the University of the Philippines and the University of Queensland in Brisbane, Australia. Roberts was recently awarded a prestigious ERC Starter Grant and is a member of the Global Young Academy and the Young Academy of Europe.
Roberts is the leader of the PANTROPOCENE research group at the Max Planck Institute for the Science of Human History in Jena, Germany. His book Jungle: How Tropical Forests Shaped the World – and Us will be published by Viking/Penguin Random House in July 2021. To read more about his past publications and current projects, click here.