Pan-Ev Research Group Welcomes Dr. Khady Niang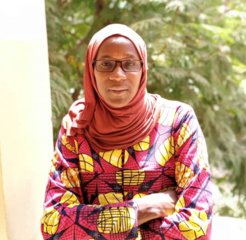 Dr Khady Niang, lecturer in Archaeology at the University of Cheikh Anta Diop in Dakar, Senegal and director of the Tiemassass Archaeology Project has recently been awarded a prestigious 2021 Marie Skłodowska Curie Actions Individual Fellowship to conduct research work and training with the Pan-African Evolution Research Group (Pan-Ev), led by Dr Eleanor Scerri. Dr Scerri and Dr Niang are long term collaboration partners, having formed the Senegal Prehistory Project together in 2013. Dr Niang is also working with Pan-Ev on a number of other projects elsewhere in West Africa. Dr Niang's project will focus on the recently revealed persistence of the West African Middle Stone Age into the Holocene. Dr Niang will explore the technological characteristics of this phenomenon, the reasons for this late persistence and its implications for the later stages of human evolution.
Pan-Ev is delighted to welcome Dr Niang, whose expertise in West African Stone Age lithics will contribute towards unravelling the deep human past in this important region.