Linguistic Fieldwork Internship in Vanuatu
After a very successful inaugural year, the Max Planck Institute for the Science of Human History is once again offering an internship in linguistic fieldwork within the Vanuatu Languages and Lifeways Project.
The Linguistic Fieldwork Internship is designed to provide field training and experience and professional development for graduate students who have completed their Masters degrees and who are considering a PhD in an area of linguistics with a major field component (such as: language documentation, sociolinguistics, historical linguistics, or anthropological linguistics). We are especially interested in students who want to explore the possibility of future PhD fieldwork in Vanuatu, a "hot-spot" of linguistic diversity and endangerment.
Program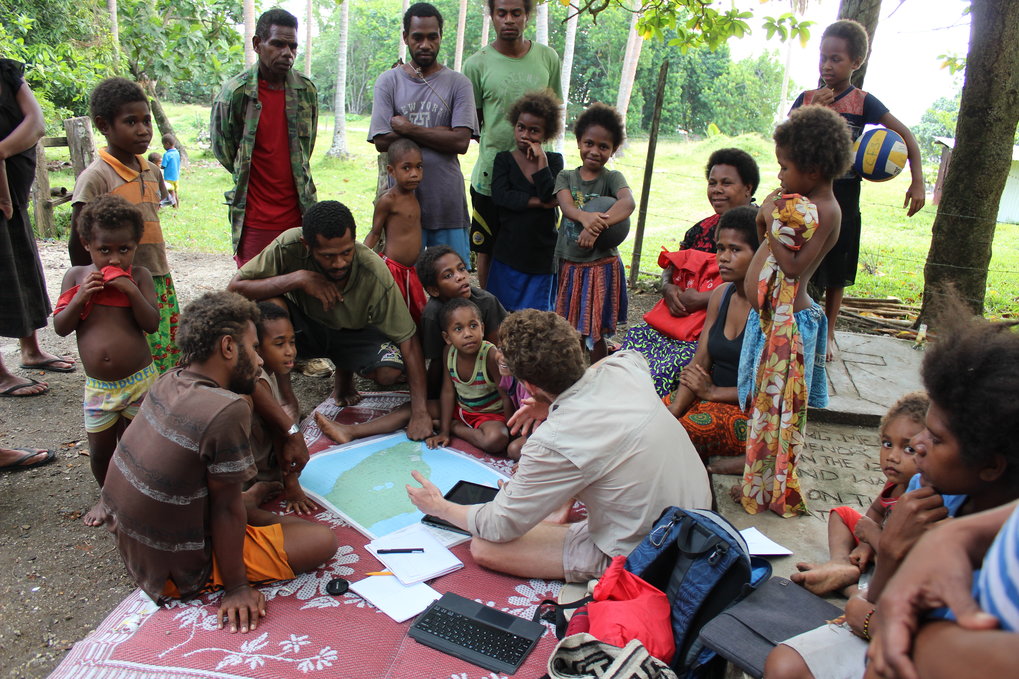 Zoom Image
Tom Ennever, one of the members of the 2018 internship program, interviews study participants.
Tom Ennever, one of the members of the 2018 internship program, interviews study participants.
Interns will arrive to Port Vila, Vanuatu in July 2019 for approximately 3 weeks of intensive Bislama language learning and field training with the project's Senior Linguist, Dr. Mary Walworth. Following the orientation period, Interns will be assigned a remote field-site where they will work for 3 months, collecting targeted linguistic data. During this time, Interns will maintain regular contact with Dr. Walworth, and, at the midpoint, all Interns will reconvene in Port Vila for a progress update.
Data
All data collected will be used for sociolinguistic and historical linguistic analyses by the MPI-SHH team, and Interns will be expected to enter their collected data into the following databases upon completion of their fieldwork: Austronesian Basic Vocabulary Database and Sound Comparisons. Interns will be trained in how to interface with these databases.
The collected data will also be archived in the Pacific And Regional Archive for Digital Sources in Endangered Cultures (PARADISEC). Interns will be trained in archival submission and will be expected to make archival deposits of the data that they collect upon completion of their fieldwork.
Funding
In addition to a total honorarium of 4500 euro (inclusive of fieldwork per diem), airfare and local accommodation will be fully funded. Assistants will also be provided with a comprehensive recording kit, a remote fieldwork kit (including a water purification system and a solar energy system), a first-aid kit, and a local cell phone.
Qualifications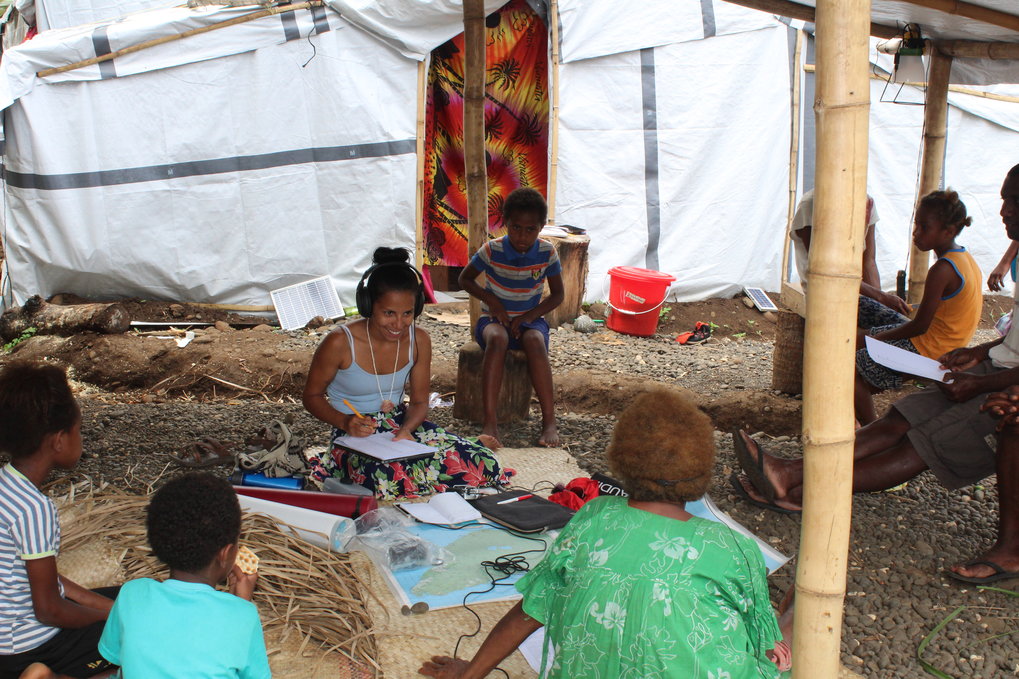 Zoom Image
Iveth Rodriguez conducting interviews as part of the 2018 internship program.
Iveth Rodriguez conducting interviews as part of the 2018 internship program.
Applicants should have a completed Masters degree by June 30, 2019, and should be pursuing or seriously considering a doctoral thesis involving linguistic fieldwork. Applicants must have undergone course training (or comparable field training) in field methods, and be motivated to carry out remote fieldwork on their own. Applicants must have also undergone course training involving phonetic transcription. Finally, applicants must be able to demonstrate an ability to work independently in cross-cultural environments.
Applicants with experience conducting independent linguistic fieldwork, and applicants with evidence of interest in the languages of Vanuatu will be considered favorably.
Application
Applicants should submit the following:
1) 1-page statement explaining their qualifications and how the Internship fits into their long-term educational and career goals
2) CV
3) Copy of academic transcript (may be unofficial)
All materials should be submitted to walworth@shh.mpg.de in PDF, with the subject heading: LFI-Application: LAST NAME OF APPLICANT.
References
Applicants should also request two letters of recommendation from faculty members or former academic supervisors who can speak to their qualifications and abilities to succeed in the Internship. Referees should submit their letters directly to walworth@shh.mpg.de with the subject heading: LFI-Letter: LAST NAME OF APPLICANT.
Deadline
Applications and Letters of Recommendation are due by noon (local German time) on February 20, 2019. Shortlisted applicants will be contacted for a Skype interview by March 15, 2019. Final decisions will be made by March 31, 2019.
Further Information
For more information, please contact Dr. Mary Walworth (walworth@shh.mpg.de). For information about previous Interns, please click here.